Short Track Railroad – Track Plans
Donner Pass Exhibit (DPE) and NTRAK Track Plans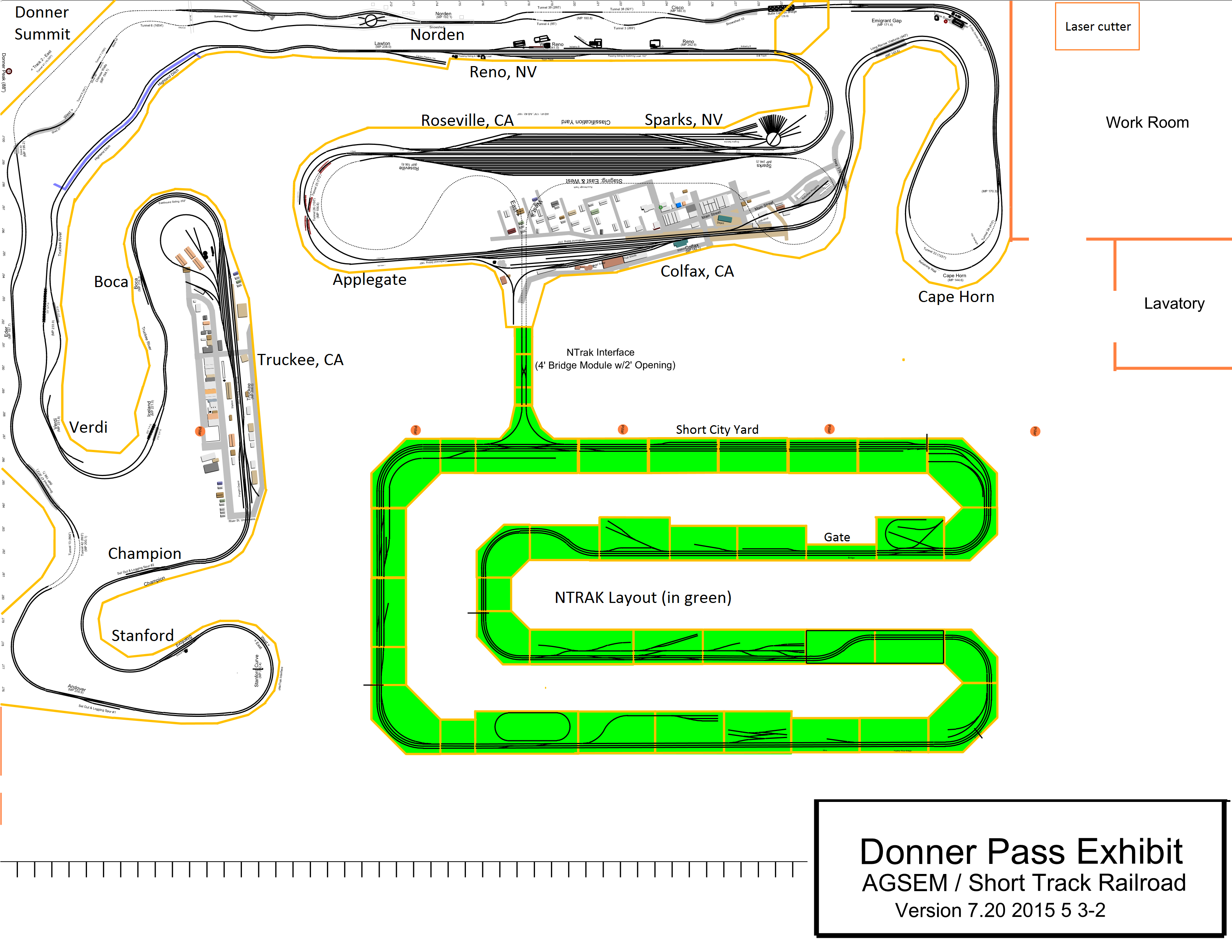 DPE Layout Highlights
The prototype runs from Roseville, CA to Sparks, NV.
The permanent DPE layout is 60 by 40 feet.
36 miles of code 55 N gauge track.
190 Hand laid turnouts:

#10 for high speed crossovers
#8 for mainline access and passing sidings
#6 for yards and local spurs

25 tunnels and snowsheds
100% DCC (computer) control using Digitrax and JMRI PanelPro.
All turnouts are motorized and may be operated from:

your hand-held train control
your smart phone
the dispatcher's computer screen, or
local control panels.

Block occupancy detection and operating track signals.
More hand made trees than you can count.
NTRAK Layout Highlights
The NTRAK layout is 35 by 26 feet.
The layout consists of 38 NTRAK modules.
Each module is built to the international NTRAK standards.
The layout is completely portable.
The entire layout can be selectively operated by DC or DCC control systems.
Connects to the permanent DPE through a "T" module and an operating lift bridge.